Sun Tribe Solar, LLC
Front company for Energix and Alony Hetz
In the news, "Are Israeli Settlers Secretly Installing Solar Panels at Virginia Public Schools?"
Documents
Sun Tribe Solar, LLC is composed of three front companies organized by the law firm Williams Mullen in the state of Virginia for the ultimate beneficial owners, the Israeli solar energy company Energix, which is owned by real estate giant Alony Hetz. Both are heavily involved in businesses operating in territories illegally occupied by Israel.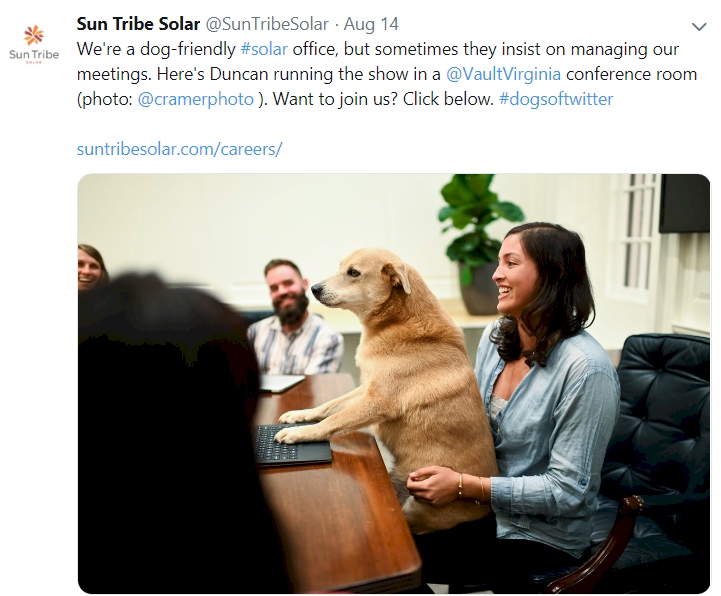 Sun Tribe's public image is that of a hip, youth-oriented startup trying to create clean energy jobs across the state, including through Twitter postings featuring bicycle riding employees and their pets. It relies on this image to win 20-30 and 35 year leases for solar arrays at colleges, universities and public schools.
Before Sun Tribe was launched as the new U.S. public image of Energix and Alony Hetz, Virginia Israel Advisory Board board member Aviva Frye also worked as an Energix executive, clearing regulatory and permit hurdles for important projects such as the Mineral Gap Data Center.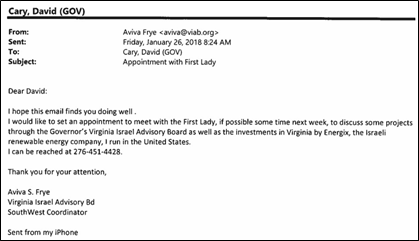 As Mineral Gap moved into design and project management, it suddenly became a Sun Tribe Solar, LLC project, as revealed in project proposals released under the Virginia Freedom of Information Act.
The files below were released under the Virginia Freedom of Information Act, 2.2-3704 or obtained from public sources. They are presented as they were received.
| Date | Subject |
| --- | --- |
| 2016-02-17 | Articles for Organization for Sun Tribe Solar by Philip Goodpasture LLC of William Mullen |
| 2018-06-13 | Articles of Organization for Sun Tribe Holdings LLC by Richard Palmieri of William Mullen |
| 2018-12-11 | Signed letter of intent to bring Sun Tribe Solar into King William County public schools |
| 2019-01-14 | Articles of Organization for Sun Tribe Development LLC by Taylor Brown |
| 2019-1-19 | Sun Tribe Solar LLC final proposal to develop Mineral Gap Data Center solar arrays. |
| 2019-1-22 | Sun Tribe Solar contract with Hamilton Holmes Middle School, part of the King Williams Public School system. |
| 2019-1-22 | Sun Tribe Solar system agreement with Hamilton Holmes Middle School |
| 2019-30-9 | Sun Tribe email between Rob Corradi, Alex Gregory, Devin Welch, Seth Herman, Danny Van Clief and Taylor Brown strategizing about how to deal with public concerns about the negative ecological impact of solar arrays. |
| 2019-1 | Sun Tribe Solar King William County Public Schools proposal prepared for Tony Stone. |